When visiting racing president Herbert Hoover took the tape in his first Nationals president race Sunday, it seemed to be par for the course — a courtesy win for the new guy; but the tone got serious after Hoover took his second win Monday. "This is absurd," tweeted Teddy Roosevelt.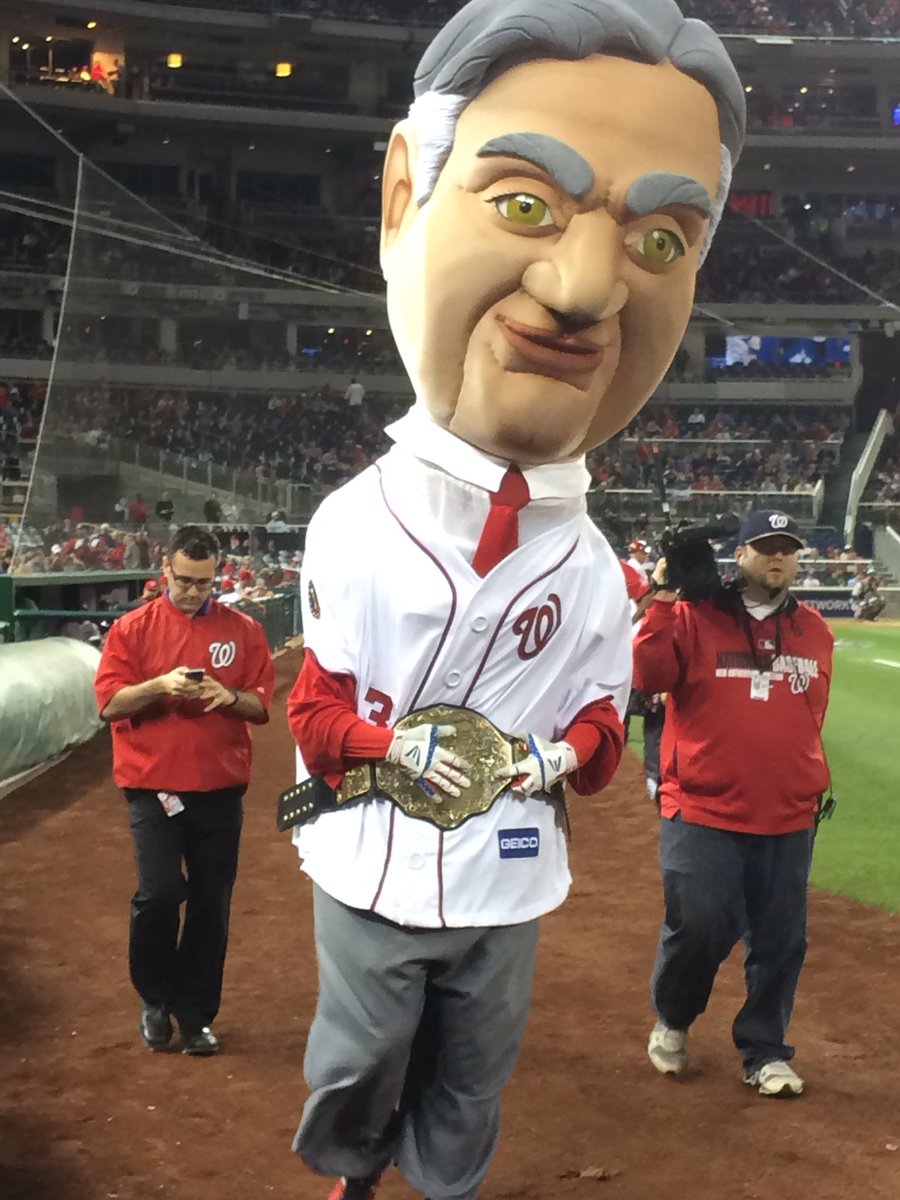 "Hoover must be stopped," tweeted fellow racing president William Howard Taft, after losing to Hoover again on Tuesday.
Now a new opinion piece in Washington Magazine by Benjamin Freed complains that racing president Hoover has already won three times as many races as the actual Hoover, whose only elected office was his single term as U.S. president.
"The actual Hoover deserves no such honor," Freed writes in Washingtonian. "He was a lousy president who inherited a bad situation and made it even worse."
"…instead of whitewashing his legacy, perhaps the Nats can have some historically accurate fun with their Hoover," Freed continues. "Set a replica White House on fire. Have the other Racing Presidents block his path by erecting a Hooverville on the warning track. Schedule a "Bonus Army Night" to remember the World War I veterans who occupied DC when the Hoover administration failed to make good on payments owed by the government."
It's truly a worthy read, but as I've written before, Hoover gets a bad rap. Still, between this and the concerns over those scary eyes, the newest racing president has very quickly become a lightning rod.
Videos of the 4/11 and 4/12 races below.
Photo: Cheryl Nichols
4/11 Official race video: Washington Nationals
4/12 Finish line video courtesy of lfahome